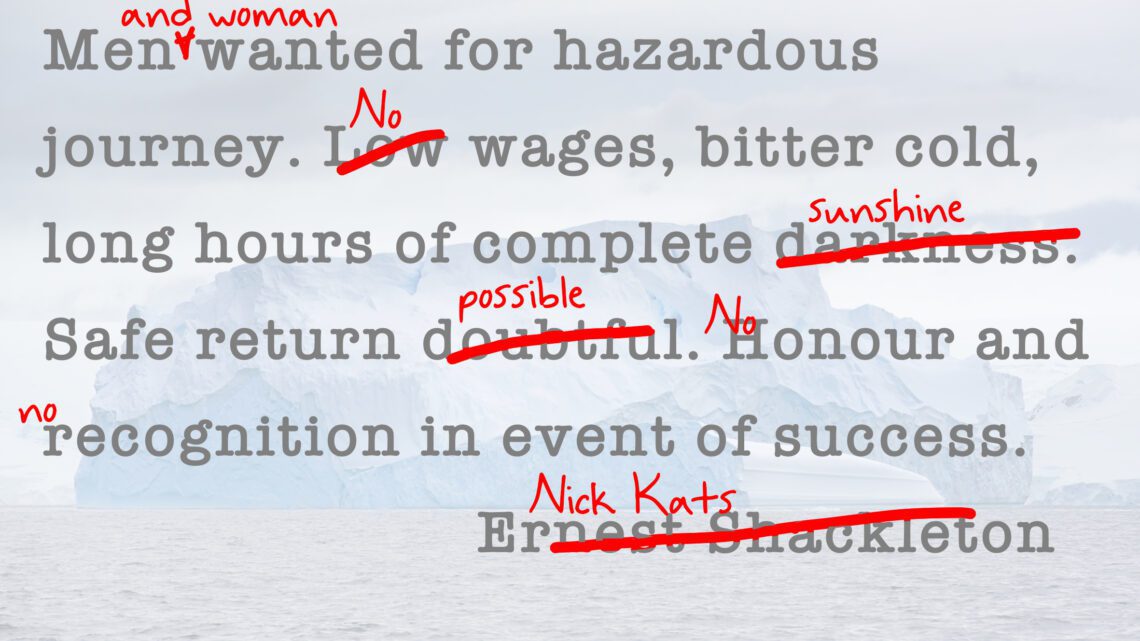 S/Y TEDDY – Crew für Grönlandexpedition gesucht!
Du bist fit und kannst segeln, liebst den Norden und möchtest dein großes Abenteuer erleben? Dann lese weiter!
Der Nordatlantik ruft: Einen Sommer von West Irland über Island und bis ins Eis von Ostgrönland! Mit einem handfesten, irischen Salzbuckel und auf einem No-nonsense Boot!
Crew für SY TEDDY gesucht:
Arctic sail.
West Ireland – E & N Iceland – East Greenland – Ireland.
1 June – 12 September 2022. Legs available.
Fishing, foraging, hiking, exploring.
Emphasis is on enjoying the total wilderness of East Greenland. Due to sea ice the coast may be inaccessible until around 15 July. It is possible to go earlier if there is an ice break. Approximately 6 weeks in Greenland.
Crew: 4 people maximum on the boat – this is a small crew. Everyone must be able to materially help. Must be competent solo handling a small boat – tacking, jibing, reefing, in fresh wind & squalls (Boat doesn't matter what size, can be a Laser, Hobie or windsurfer, or can be a bigger boat). People with this level of skill can instantly help, and have some ability to foresee potential problems well before they arise.
Helps to be a strong rower. I don't have outboards.
Photography skill is a plus.
Myself: 64 years old, lifelong sailor (over 55 years). Sailed to Iceland 8x, including a solo round trip Ireland – Iceland. To East Greenland 2x.
Boat: Teddy, Danish built steel ketch, the lines of a Baltic Trader, 12 meters LOD, 16 ton, full keel, very strongly built, insulated, heated.